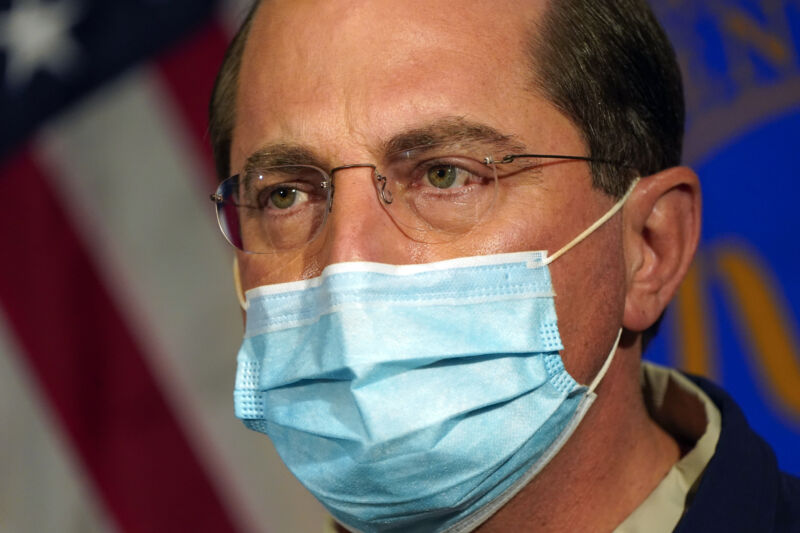 The Trump administration's Operation Warp Speed is shifting gears for distributing COVID-19 vaccines in a last-ditch effort to accelerate the country's sputtering rollout—and it's using plans that closely resemble those announced by President-elect Joe Biden's team last week.
More doses
Warp Speed officials said in a Tuesday press briefing that they will now increase the number of doses available to states and jurisdictions, ditching the current strategy of holding back half of available doses to reserve them for the second round of the two-dose immunizations. Members of Biden's transition team announced a similar plan last week, saying that the president-elect "supports releasing available doses immediately and believes the government should stop holding back vaccine supply so we can get more shots in Americans' arms now."
When asked if Warp Speed officials had discussed the plan with Biden's team—which will take over next week—Health and Human Services Secretary Alex Azar said that they had not. "We at the Operation Warp Speed board made the determination" to make the changes, Azar said. He also repeatedly emphasized that changing the board's plans was always part of its members' intentions.
Read 14 remaining paragraphs | Comments