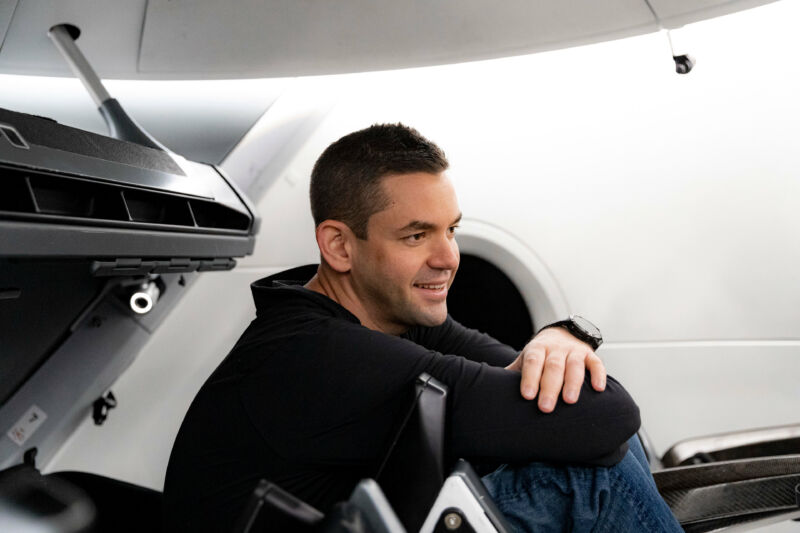 SpaceX announced Monday that it will fly a space tourism flight as early as the fourth quarter of this year, billing it as the first "all-civilian" mission to space.
A tech entrepreneur named Jared Isaacman has financed the mission, named "Inspiration4," and will serve as commander aboard the autonomous Crew Dragon spacecraft. Isaacman, 37, is a pilot rated to fly commercial and military aircraft, but he has no formal astronaut training. He is founder and chief executive officer of Shift4 Payments, a digital payments company.
"My passion for aviation and the dream of going to space has really been lifelong," Isaacman said during a news conference.
Read 6 remaining paragraphs | Comments