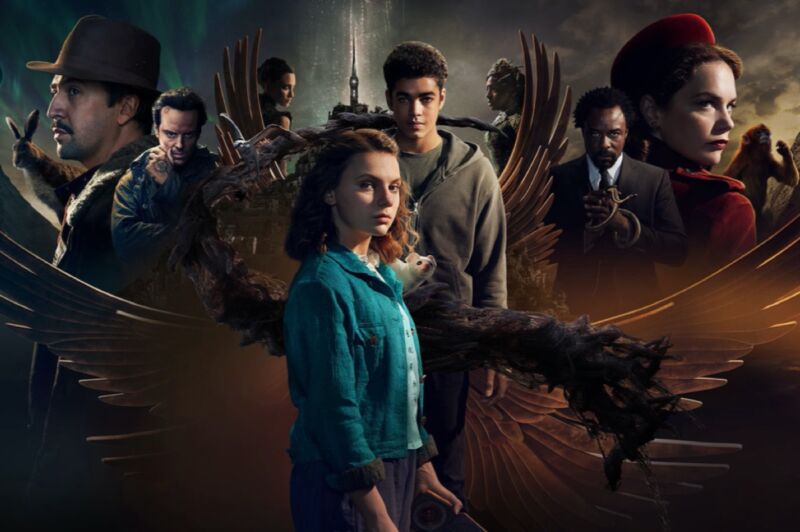 The first season of His Dark Materials, the BBC/HBO adaptation of Philip Pullman's classic fantasy trilogy, had its share of critics, particularly with regard to its sometimes sluggish pacing. Fortunately, those shortcomings have been successfully addressed in the riveting second season. Freed from the creative burden of establishing an elaborate fictional world for viewers unfamiliar with the books, S2 was a briskly paced, yet still emotionally resonant experience, despite being one episode short because of pandemic-related production difficulties. Ruth Wilson's fiercely feral portrayal of the complicated Mrs. Coulter remains a highlight, and the heartbreaking season finale perfectly set the stage for the final showdown of S3, which has already been green-lit by the studios.
(S1 spoilers below; also some S2 spoilers below the gallery, especially for audiences who haven't read the books.)
As we've written previously, the three books in Pullman's series are The Golden Compass (published as Northern Lights in the UK), The Subtle Knife, and The Amber Spyglass. They follow the adventures of a 12-year-old girl named Lyra, who lives in a fictional version of Oxford, England, circa the Victorian era. Everyone has a companion daemon in the form of an animal—part of their spirit that resides outside the body—and Lyra's is named Pantalaimon. Lyra uncovers a sinister plot that sends her on a journey to find her father in hopes of foiling said plot. That journey takes her to different dimensions (the fictional world is a multiverse) and ultimately to her own coming of age.
Read 9 remaining paragraphs | Comments